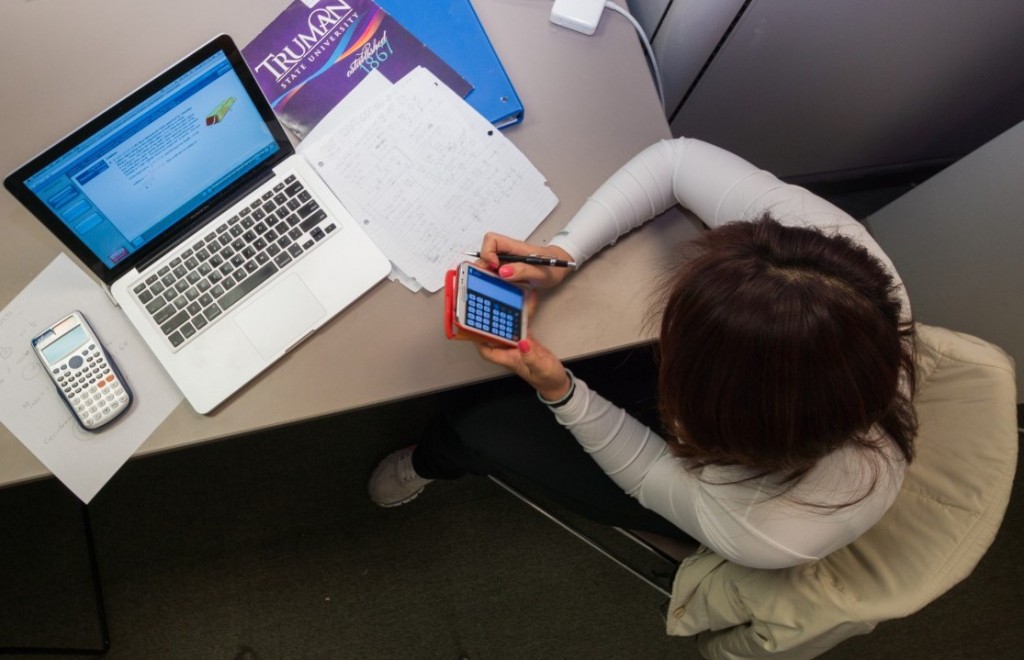 Truman's degree programs are rooted in the liberal arts. All undergraduate degrees fulfill the requirements of the Liberal Studies Program (LSP). Truman Noyce Scholars will  major in Physics or Mathematics, or double major in both,  as undergraduates. Noyce scholars will also complete 11 hours of education coursework, including early field experience, in preparation for the Master of Arts in Education.
The Bachelor of Arts in Physics is designed for students who want a rigorous undergraduate experience in physics but who are not necessarily planning a career in physics. The strong focus on critical thinking, problem solving, and the ability to work and learn independently make a degree in physics from Truman excellent preparation for secondary school teaching. The Bachelor of Science in Physics is also available to Noyce Scholars.
The Bachelor of Arts in Mathematics program is built on the strength of rigorous courses, with some flexibility to allow you to direct your path of study. Mathematics graduates are solid applicants for graduate school, and are particularly successful in graduate education programs.
The Master of Arts in Education (MAE) consists  of a combination of graduate-level coursework in mathematics & science and graduate classes in education. In addition, Noyce scholars will complete a two semester internship to experience mathematics and physics teaching. Total graduate coursework for Truman Noyce Scholars will be 35 to 43 credit hours.
Curriculum worksheets for Physics BA, Mathematics BA, Education, Truman LSP, and MAE can be viewed here:  Physics-Mathematics-Education Curriculum. The Curriculum is also mapped out by semester here in a Suggested Sequence 1 (starting w/Calc I) or  Suggested Sequence 2 (starting with Calc II). Note that this is a sample and subject to change.